Creating digital content is an exciting but at times intimidating task. Considering these questions will help you create and deliver your content effectively.
Is offline access to content important?
If offline use is important, you'll want to be sure to create an EPUB with a file size no larger than 300MB. The larger the final file, the more download time and storage space will be required.
How will students access video files?
Upload the video file into the EPUB: This makes the video available for offline use but you'll need to monitor the file size so it's easy to download and store.
Host videos on your server or post videos on a third-party service like YouTube. You can copy the URL into the VitalSource Content Studio™ video block. You'll be able to easily swap out the videos you host to make updates. Students must be online to view.
What level of accessibility is required?
Create content that is accessible to students of differing abilities through investment in:
Alternative text for images
Transcripts for audio and video files
Closed captioning for video files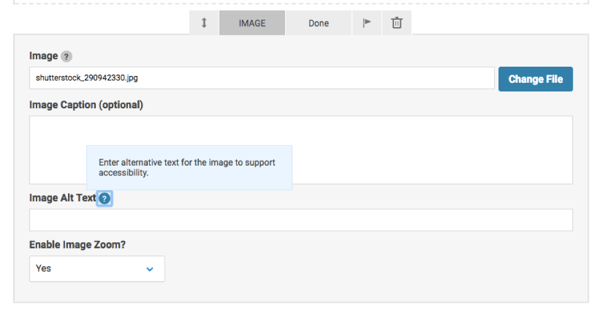 If any images include text, how will you make this available to those with visual impairments?
How will you publish and maintain your content?
Do your users want one bank of completed content at the end of the content creation process? Or do they want to receive incremental batches on a rolling basis? Think in advance about your publishing model so that you can design your content to support the desired results.
How will you make content engaging?
Multimedia and interactives can increase student engagement with your content. Consider including a variety of multimedia types to cater to different learning styles. Get creative and think about how your content can be brought to life for your audience!
To learn more, watch a video presentation about VitalSource Content Studio.