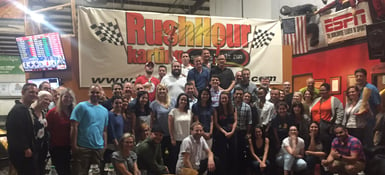 Before the calendar resets for 2018 – and the majority of our institutions, campus stores, and publishers enter the next rush, and while companies plan 2018's new learning programs – I wanted to take some time to reflect on 2017.

For 21 years we have been focused on helping our customer succeed, and that focus has brought us excitement, challenges, and transformative growth. 2017 has been no exception. By every measure it has been a record year in every metric we grew more than 30 percent this year!

Over the last 12 months we have seen a boom in students and employees using our learning platform, increasing 2.4 million over the previous 12 months. A total of 7.8 million users collectively spent well over 8 thousand years learning on our platform!