At VitalSource®, it is a priority for us to listen to our users and make our solutions as useful as possible to teaching and learning. That's why we are excited to announce we have integrated with Microsoft OneNote to expand on our popular feature: Export your Notebook.

With this new integration, students are able to send their notes and highlights to their own OneNote application and annotate further within OneNote utilizing all the features within the Microsoft suite.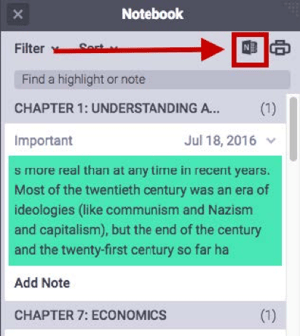 After speaking with customers including students, faculty, trainers, mentees, and more, we found OneNote is the preferred app for both taking and sharing notes. However, the process for this was clunky, users had to copy content from VitalSource Bookshelf®, paste into OneNote, and then make notes. In order to simplify this process, Bookshelf worked on an integration that would help eliminate any manual steps in this process. By simply clicking on the OneNote logo in the Bookshelf Notebook (at left) and authorizing Bookshelf to send information to OneNote, you can simply select which notes you want to send and export (at right).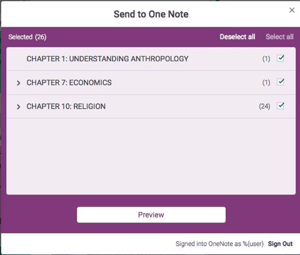 We are committed to your academic success. This desire has driven the development of our technology for students and faculty across all of our solutions. If you will keep telling us about features you want from Bookshelf and our other tools, we will continue to work to make them a reality.



WEBINAR:
Join Rainna on Wednesday, February 22 at 11:00 AM ET/4:00 PM GMT for the webinar Why eTextbooks Matter - New study tools designed to bolster student success, where she will talk through all the new features of VitalSource Bookshelf.