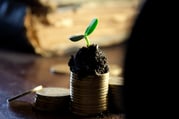 The relaxation of regulations controlling student numbers has been a double-edged sword. Some universities are failing to fill courses, while others—particularly prestigious Russell Group institutions—have increased student numbers and revenues but are suffering growing pains. Since 2012, Bristol University and Exeter University, for example, have grown more than 60%. This rapid expansion can bring its own challenges.
At many institutions, investment in new facilities has been an essential side effect of growth. Impressive new research and teaching sites, such as the £350 million Manchester Engineering Campus Development, are helping to attract more students. Libraries at universities and colleges are being redesigned, with shelf space traded in for study areas. Between June 2014 and January 2019, UK higher education institutions invested £8.8 million in infrastructure projects, making it a key sector for the construction industry. These are exciting projects, but there are many downsides, including budgetary concerns and issues like available space and the time it takes for institutions to implement change. Along with this, the majority of investment comes from a handful of comparatively wealthy Russell Group institutions.

Access to student accommodation has also needed to expand to cope with increased numbers. Accommodation is often provided for first-year students to help ease the transition from home and to support well-being. However, in 2019, more than a third of student housing blocks delivered by private developers have been delayed. As a result, over 1,500 students have been housed in temporary accommodation, with some commuting up to 40 miles. Expansion of this kind is a long-term investment that doesn't always keep pace with the needs of the institution. Today's students must tolerate the disruption of building work to meet the needs of the students of tomorrow. And if those needs change? Once a project is underway and a building is in place, plans are difficult to adjust even if the market does.

For institutions looking to grow in a more flexible way in our current, uncertain environment, it may be useful to remember that although full-time, on-campus study continues to be the norm, there is an increasing demand for online learning. This can provide an alternative, more scalable way to grow revenue. The Open University began offering flexible learning 50 years ago and is now one of the largest universities in Europe. These days, it is considered the norm for mainstream universities to supplement their full-time portfolio with online courses of varying lengths and levels. Online learning fits well with the need to earn as you learn and to upskill to meet the needs of a changing workplace. It also offers the opportunity to reach beyond the geographic boundaries of the UK.

The University College of Estate Management (UCEM), a traditional distance learning provider, demonstrates the transformative effect of transitioning to digital education. Ashley Wheaton, UCEM Principal says, "The evidence is plain to see. We have more than twice the number of students at UCEM than we did just four years ago." Rather than investing in bricks and mortar, UCEM developed a sophisticated online learning environment that delivers a consistent student experience. Based on his experience in industry and in UK higher education, Ashley sees this as essential. Consistency allows students to focus on their subject, rather than having to repeatedly adjust to a new learning environment each time they begin a new module.
Growth through technology

Lynne Downey, UCEM's Vice Principal Online Education, flags that this consistency has also been important to facilitate their highly international audience, who include members of the military. Students can access the same learning experience wherever they are currently based. Engagement with lecturers is still a priority; technology enables alternative pedagogical approaches and opportunities to shape teaching around the student needs. Students at UCEM appreciate the ability to learn both synchronously and asynchronously, via live and recorded videos and eTextbooks. A large percentage of their online students are mature and combining study with paid work. Mature student Christopher Wheeler sees UCEM's digital learning approach as essential. "Without that, I don't see how I'd have been able to do it and work as well."
Digital transformation: supporting students globally

Looking forward, UCEM have a clear growth strategy, with digital learning being an ongoing initiative. They are targeting a growing market, in the UK and worldwide, and have ambitious plans for 2020. These include taking a new approach to assessment and the restructuring of their courses, which has been informed by their learning analytics.

Across the UK, technology has changed the possibilities within teaching and learning across the board, not only within purely online courses. Teachers and students now have access to a digital toolbox that can offer benefits to all students, including engaging devices and digital textbooks.
Adding value to teaching and learning

The rapid expansion of student numbers presents challenges and opportunities. For those institutions that are looking for flexible solutions to fluctuating student numbers, investing in a scalable online learning environment allows them to respond in an agile manner. This technological approach allows institutions to adapt and respond swiftly and not be tied to expensive bricks and mortar.
Tips for success: Ashley Wheaton, Principal, UCEM
Tips for success: Lynne Downey, VP Online Education, UCEM
Discover more about the transformation at UCEM and how it was delivered in a series of short videos, or read the case study.
References:
VitalSource
Building
Times Higher Education
Universities UK
The Guardian
Architects' Journal
The Times