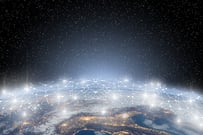 Accessibility is about users, not standards.

Accessibility is too often seen through the lens of technical standards rather than the lens of user experience. Technical standards are important, but it is entirely possible for a highly accessible eBook to still give a poor user experience if the user:

-Does not know how to benefit from accessible content
-Has to read the accessible file through an inaccessible interface or device
-Has no access to appropriate assistive technologies
-Has no guidance on the most appropriate format for their specific requirements
-Has to navigate through multiple systems and pages to get from a reference list on the VLE to the digital version of the book or journal on the screen

In my work, auditing the digital experience of disabled users, I distinguish between technical accessibility (can I personalise the resource?), informational accessibility (do I know how to?), and pedagogical accessibility (is the teaching structured so I can link to resources in the context of weekly course content?). For universities to become more accessible, they need to be mindful of all three elements.
Technical accessibility
Technical accessibility is well illustrated by comparison with food labelling. As a lactose intolerant vegetarian, I am an obsessive reader of food labels. They tell me which products will be ideal for me and which are unsuitable. Digital resources should be similarly labelled for accessibility. The recent Public Sector Bodies (Websites and Mobile Applications) (No. 2) Accessibility Regulations 2018 puts the onus on universities to provide accessible content and, for each platform, identify accessibility features and failings so disabled users can benefit from inbuilt accessibility as well as anticipate and manage potential barriers (for example by flagging the need for an alternative format).


These obligations have implications for procurement and relationships with suppliers. Is accessibility a procurement criterion? Do you factor the additional cost of supporting people who can't access inaccessible digital content when comparing supplier costs? Do your suppliers provide good accessibility information about their files or their platforms? Or will you have to do it yourself?


The ASPIRE project created a snapshot of publisher and content provider scores in 2018, and the recent rehoming of the ASPIRE work with textBOX means there is no excuse for suppliers not to provide honest, high-quality accessibility information about their products. Suppliers with a high ASPIRE score will make it much easier for you to meet your legal obligations.


Informational accessibility
How do users get to know about the accessibility tips and tricks that can make them more productive? Who provides guidance on whether reading online, downloading a PDF, or downloading an EPUB file is the best option for a particular access need? Do study skills staff or disability support staff point students to the accessibility benefits of eBooks?
Pedagogical accessibility
The way eBooks and journals are integrated into weekly content on the virtual learning environment has a big impact on usability and accessibility. Users with short-term memory issues or concentration difficulties get lost navigating through multiple platforms or layers of digital content. Tighter integration between teaching content, assignments, and eBooks gives better accessibility. Equally, the book choice on the reading list has a profound impact on the experience of disabled students. A disabled individual's success or failure may hinge on the accessibility of the supply chain delivering their core reading.
Conclusion
Many university roles influence the student experience. Accessibility belongs to everybody, from the decision-maker's procurement choices to frontline librarians supporting students and tutors choosing books for courses. The key messages can be summed up in four words: choose wisely, communicate widely.