Keep it simple, keep it human and get help when you need it.
Aurélie Soulier, from Catalyst IT, shares her perspective on the benefits of education technology, and gives some advice to new users.

I believe ed tech is not about the tools employed, but rather about the people and their design of high-quality learning. As much as the right choice of learning activities and tools will enhance the experience of the learners, the tools, without the right pedagogical approaches, are worthless to the learning process.
What I love most about education technology is the variety of uses:
Giving additional accessibility functions and supporting those with specific learning needs or learning in a second language.

Providing multiple ways for learners to access learning material and concepts.

Enabling better use of precious face-to-face time by moving some of the learning process, knowledge and skill acquisition online.
If you are using education technology for the first time you may feel there is a steep learning curve, but all these have a positive outcome on the learner's experience. When used well, it can support learners in ways face-to-face alone cannot.
I'm not certain the term pivoting to online is one that I'd use to describe what is happening due to the pandemic, however. It is necessary to use education technology, now, in the short-term, to support delivery of content and learning experiences that were designed for a face-to-face environment. It's continuity planning, using ed tech. It will not deliver an experience of the standards that a course designed for online delivery would provide.
I hope that, having had an opportunity to use ed tech in this mostly unplanned context, educators and institutions will further their use of education technology after the pandemic. I do hope that this terrible outbreak provides a tipping point where alternative modes of learning, online, are considered for most educational opportunities, and more value is given to the work of learning designers and learning technologists who tirelessly work to support the work of academic colleagues during this crisis.


What are your top three tips for users getting started with ed-tech?


1. Keep it simple and authentic: It's your material and your activities. Don't try to use all the tools if it's not fitting your style of delivery or your learning outcomes. As long as your content is accessible and you're guiding the students through achieving their learning outcomes, you're winning!
2. Be human: First, write as if you're talking to one student because the student on the other side of the screen is likely to be on their own (apart from group activities you set). This is different from classroom learning. Use some humour because it helps human interactions and it helps learners see you're approachable. Check on your students. Message/call them if you think they're falling behind or they're being unusually quiet. They may be lonely, they may have additional learning barriers online, they may be unwell, or they may not know how to reach out for help to you and their peers online.
3. Get help if you can: Most higher education institutions have learning technologists available. Their job is to support educators with education technology. If you don't have that help, look up on the ALT website and education technology blogs, where to find help. There are a lot of resources online to get you started including this blog from Martin Weller.
What are the most useful questions to ask?

1. It's easy to forget, as educators, that we have restrictions. Do ask your institution and technical colleagues what tools and websites you can't use. Some sites will need to be whitelisted, some need subscriptions your institution may or may not subscribe to and some applications may not comply to your university IT regulations, data protection, or are not compatible with the current infrastructure. Finding what you cannot do, will help you decide what tools and approaches you will use.
2. Rather than focussing on the technology focus on the pedagogy. What are the essential points my learners need to achieve through this course/module – and what activities / learning tasks do I need them to undertake to achieve these?
3. What will the student experience be like? Consider splitting a day's teaching over two days to give them more breaks – after 30 minutes you will see they lose attention. Make sure they have feedback channels - if your students have a bad experience due to poor communication, they are not going to enjoy the learning.
We'll be hosting a webinar from Aurelie on 10th June: Blended Learning: All the gear and no idea
Aurélie will share some of her experience from over 12 years of blended education design.
The benefits and drawbacks of using a range of technology in blended and online education.

Key principles around learning design and 'human touch'.

Examples of engaging activities, formats, and templates.

Tools that might be used to track students' progress and increase engagement on digital platforms.

The importance of authentic experience in the learning process.
This will be followed by questions and discussion.
About Aurélie:
My current role is within the UK open-source technology company, Catalyst IT. I'm a product specialist, which consists of supporting clients with their learning technology, design and configurations to help them make the best possible use of our open-source educational tools. As a product specialist, I use my 13 years of experience as a learning technologist and my knowledge of learning tools to support and train our clients.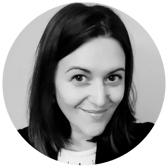 Educational establishments across the globe are rapidly responding to the current situation. The sudden shift to online teaching and learning is challenging for both staff and students. Each week, VitalSource will be posting regular written sessions that provide insights into best practice, tips on how to be an effective online teacher and practical activities to get you started. We've drawn from the experience of staff and students who have already made the transition to digital, and from wider research and industry reports into online teaching pedagogy and learning outcomes.

Find last week's session:
Don't miss next week's session too!