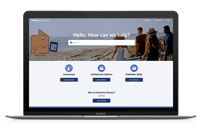 Welcome back to campus! The start of fall semester is an exciting time for students as they enter campus life, meet new instructors, and settle into new routines. For some, it can be a daunting transition with new course loads and schedules to manage. Instructors feel the pain as well, by having to provide product support for their students during the very beginning of the semester. ​
To help everyone kick off their academic year on a positive note, we created a new support site, success.vitalsource.com, with resources aimed at increasing student engagement with course content, and step-by-step guides on exploiting all the features and benefits Bookshelf® has to offer to you and your students.
Take a look at these quick tips!
Spend more time teaching that first week of class instead of providing support to your students. Visit success.vitalsource.com today!