In 2007, as undergraduates, we started a student government project to lower the cost of textbooks through price comparison. The goal was to help fellow students find their course materials at the lowest cost. To accomplish this, my classmates and I built a price comparison tool that collected a small affiliate fee from retailers each time a transaction was completed. In addition to saving students money on their course materials, we used the proceeds from those affiliate fees to help build a school in Zambia.

A lot has changed in the ten years since we first became interested in lowering the cost of course materials, but our mission to address affordability and access, the mission brought to other institutions by the teams at Verba and VitalSource, remains the same.

As Verba has grown, we've found campus stores to be the best allies in driving down the cost of course materials. One way many colleges and universities are bringing down costs is with a new model called inclusive access.

With an inclusive-access program, publishers deliver digital materials to all enrolled students before the first day of class, and the institution charges enrolled student accounts for those materials after the add/drop deadline. Students get lower prices and professors can begin class with the assurance that all students have access to the correct learning materials.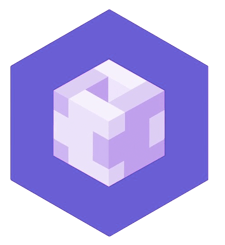 Since 2014, Verba has worked with campus stores to build what we consider to be the simplest, yet most robust inclusive-access management tool in the industry, Verba Connect. Using Verba Connect, college stores can easily launch and grow inclusive-access programs with tools that simplify every aspect of program administration.

In February, Verba was acquired by VitalSource. With the acquisition complete, we're eager to share some exciting updates to help inclusive-access programs grow and thrive, ensuring students get their required learning materials at a much lower cost, instructors know all students are ready to learn on day one, and academic leaders see higher retention and completion rates.

While we've come a long way since our days of price comparison shopping, we're just getting started fighting for affordability and access. Join us for the webinar, From Start to Scale, Best Practices for Inclusive Access on June 13 to learn how we're helping institutions launch and grow inclusive-access programs. We'll also share exciting updates on Verba Connect and best practices for implementing and managing an inclusive-access program.
---

REGISTER FOR THE WEBINAR:
Join Verba and VitalSource on Tuesday, June 13 at 1:00 PM ET for the webinar From Start to Scale, Best Practices for Inclusive Access where they will discuss what's new since officially joining forces and how they're partnering to help institutions and independent college stores and grow inclusive-access programs.
---