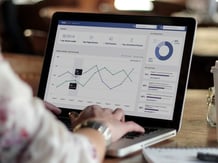 For publishers and content creators, it's all about learning:
• How does our content improve learning outcomes?
• How can we ensure that the right content is in the right course?
Publishers and institutions agree on a simple formula: quality content, plus quality instruction, plus quality student engagement equal student success. Understanding exactly how students engage with content is key to improving each piece of this formula.