This post appeared in its entirety in University Business.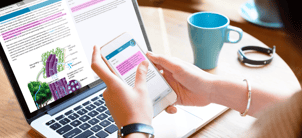 There is no doubt that today we live in a digital age, with our lives seemingly governed by the provision of connected, mobile devices. Reports indicate that teenagers check their mobile phones 150 times a day, interacting with each other all day but almost entirely through a screen. To say there is a daily reliance on digital technology would not be an over-statement.

Students of today have been brought up with online learning, with children as young as seven telling us they prefer learning on tablets. It should come as no surprise then, that as the world of higher education grapples with attracting and retaining students in an increasingly commercial environment, the provision of cutting edge digital services like eTextbooks will play an important role in keeping the traditional university relevant and engaging to a modern cohort.