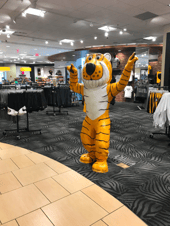 One of the best things about my job is being able to go out and meet the faculty and administrators who are working to ensure all students have access to affordable course materials as part of initiatives to improve overall access to a college education. Even better than that is the opportunity to meet and talk to the students who benefit from the efforts.

I had such an opportunity last month at the University of Missouri, Columbia. There, we met with students, administrators, and faculty from the entire University of Missouri System about the program they have dubbed Auto Access.
Auto Access is a digital "Inclusive Access" program that places students' course materials into the schools' learning management systems (LMS) for students to access before the first day of class. Working with the campus stores, publishers, and the universities' cashiers' offices, students are then billed—at much-reduced cost—for the course materials. They don't have to go out and buy their books; they are simply there at the lowest price possible.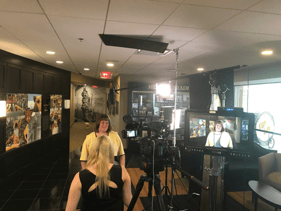 The students we spoke to love the program. There is no guesswork about what the version of the text to buy. There is no shopping around to find the best price. Same went for the faculty. It is a huge win for them to go into each semester knowing their students had the required materials and they could hit the ground running teaching the material. One professor said he previously had students waiting almost five weeks into the semester to get their materials for his class and it slowed down the entire class's academic progress.
In the very near future, we will be rolling out a written and video case study on the success the entire Missouri system has had with Auto Access—in terms of student success and cost savings. Be on the lookout for this great story.