Students consume data around the clock—that's no secret. They take it as a given that any of their devices can be used for the same function, the app is installed and functioning correctly, and the content will be there for them anytime they want.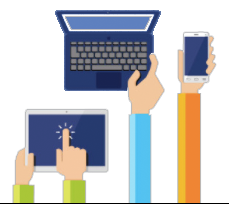 With those expectations as the starting point, how can VitalSource® demonstrate our commitment? One way to demonstrate that is by walking the talk of delivering round-the-clock digital learning materials—when students and publishers alike want them.

In the online world, one gauge in technology circles of a company's reliability is what's referred to as its "high availability," or how close its system or service's delivery is to continuous operation without interruption. "High availability", or "uptime" as it's also known, can be measured relative to being 100% operational around the clock—24 hours a day, seven days a week, 365 days a year.

Think about the implications of what this means for a second. If you're a publisher, this particular qualification may not be the first concern. A publisher's initial goal is more likely to be pedagogically oriented, focusing on the content first. The how behind the content's delivery to the students however, is paramount from the VitalSource perspective. From a student's perspective, being able to access their materials means everything. That is their expectation.

To fulfill our commitment to our students, institutions, and publishers, we use a modern and well-adopted model for software deployment. Our model allows us to deploy software upgrades, new features, and bug fixes with zero downtime. Even when we have to make fundamental upgrades to our system infrastructures, we work very hard to do so with minimal downtime.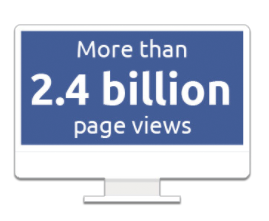 All these efforts resulted in only 8 minutes of scheduled downtime, just under a "five nines" availability, 2.4 billion page views—for all of 2016! Our goal is to have similar results in 2017.

We also have similar rigor around addressing unexpected issues that may come up on our production systems. Every product engineering team receives real-time alerts and is responsible for addressing their product issues. We have system teams on call 24x7, because it's very important for us to address unforeseen production issues right away. To keep our teams honest, I personally receive every alert on my Apple Watch :).

Our products are designed so if issues occur on one system, they do not propagate into others. This separation of concerns provides us with high resiliency and uptime. You can follow the status of our production systems at status.vitalsource.com.

So when considering with whom to partner for the delivery of your digital content to students, consider the importance of high availability.