At VitalSource, we are committed to providing the best in educational technology to students worldwide. This is a commitment I strongly believe in.
Beyond that, as a member of VitalSource's international team, I have been afforded the opportunity to meet some amazing people in some great places. As I meet our university, publisher and re-seller partners, I am astonished by their stories and the things they do to support students in their countries. As an ongoing feature in the VitalSource Resource, I will be sharing some of their stories and, if you will indulge me, a few tales of my adventures.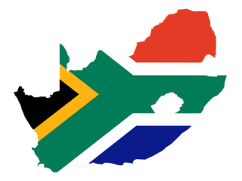 Recently, a colleague and I had the opportunity to visit the South African cities of Johannesburg and Cape Town to visit a few of our institutional partners. South Africa has 23 public institutions of higher education. Eleven are traditional universities while six are universities of technology that offer vocational training. The remaining six institutions resulted from a restructuring that joined existing universities and polytechnics into regional comprehensive universities that offer opportunities for both academic and vocational education. In addition, there is a growing number of private universities.
The University of South Africa (Unisa) is the largest university on the African continent and attracts one-third of higher education students in South Africa. The university has more than 350,000 students, including African and international students in 130 countries worldwide. We visited the university's Florida campus, its main science campus, during our time in Johannesburg.
Unisa, despite its mammoth size, is committed to a student-centered learning environment that gives students flexibility and choice over what, when, where, and how they learn, and provides them with extensive student support. This is very much a philosophy we support. As part of their initiatives, they have expressed an interest in hosting digital textbooks on their virtual learning environment and using VitalSource Content Studio to create interactive digital content for courses.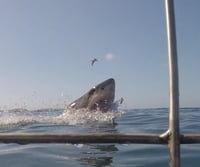 While the visits with our partners were insightful and we left with great opportunities to help their faculty and students, I would be remiss if I didn't tell you about the adventure I took in a cage off the coast of Cape Town. We woke up at 3:00 AM for a three-hour drive to Shark Alley where we battled with getting on wetsuits and took to the sea in search of great whites. After a lengthy wait, we had a visit from a 5.5-metre (18-foot) female – capturing some fantastic footage on a GoPro as she visited us a few times. A truly incredible once-in-a-lifetime experience.