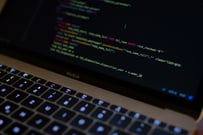 For VitalSource—and our institutions, schools, and large business customers—data privacy and security has always been a priority. Our goal is to provide our customers with the tools to support our mutual commitment.
As an example, we launched a first-of-its-kind integration years ago for customers who want to provide their users with access to our products without sharing certain data about their learners, such as names or email addresses. Now, with one of the largest changes to privacy regulations in decades, the EU's General Data Protection Regulation (GDPR), going into force on May 25, we decided to undertake a top-to-bottom review of our privacy policy.
Based on that review and the timing of GDPR, I'm happy to say today that we are updating our privacy policy, which has been specifically adjusted to reflect the new regulation, and also to be clearer and more transparent about our use of data and our commitment to privacy.
The updated privacy policy takes effect immediately. Over the next few weeks, users can expect to be prompted to accept the new terms and conditions.
FAQ
Do you ever sell my data?
No.
Do you transfer my data?
Yes, usually we transfer data to give you the service you ask for with a few exceptions. The privacy policy is clear about when we do and what use cases apply.
I'm not in the EU—how does this apply to me?
The updated policy applies to everyone. We've taken key tenants of the GDPR framework and incorporated them into our global privacy policy. Which means we're more transparent about how we use your data and the choices and rights you might have.
I'm in Canada. Are you hosted here?
We do better than just host in Canada—we deploy our zero-data (PII) integration at your request. If you use our platform for Inclusive Access, we do host your PII in Canada.
What kind of data are you collecting?
You should read the privacy policy for the full details, but generally we collect data such as name and email. We sometimes get student ID, what school you attend, and if you're a K-20 learner. We also collect usage and engagement data as you use our products.