When I was in school, I remember using World Book Encyclopedias when I wanted to do a quick browse on a topic. Over the years, with encycopedias moving online, this habit has moved to a quick Wikipedia search and review. Wikipedia is often the first or second web hit when using an online search engine. Accoring to Alexa Internet, Inc. and SimilarWeb (companies that track commercial web traffic data and analytics), Wikipedia was the fifth-most used website in 2016.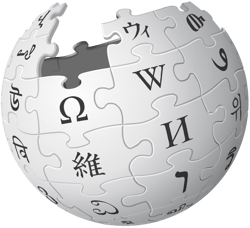 When VitalSource asked our users which sites they used when confused or had a question about a particular concept, Wikipedia ranked in the top three. I found this surprising, as while I (and many others) use Wikipedia frequently, using Wikipedia in a school setting has always been taboo. As a result, those of us at VitalSource did a little digging into Wikipedia and education.
Over the years, there have been many assessments from independent sources on the accuracy of Wikipedia. Research has shown Wikipedia is a good jumping off place for general research. Most faculty and librarians still don't recommend Wikipedia as the source of truth, but it is becoming more commonly accepted as a helpful tool for finding credible articles and sites for further study.
Looking into Wikipedia's scholarly repuration further, I read about Wiki Education Foundation and how it partners with schools to help get students to fill out or edit Wikipedia articles to help bridge gaps in the coverage of content. In the Washington Post, one instructor from Duke Universtiy remarked that she enjoyed assigning the editing or creation of Wikipedia articles for homework as students were able to see value in an assignment that was being read by more than just their instructor. Fields of study are constantly evolving, and students are often on the frontier of that change.
This got us at VitalSource thinking about how can we make it easier for students to integrate their ingrained habit of reviewing and editing items in Wikipedia from Bookshelf?
Enter an integrated Wikipedia search into our reader.
Now to quickly utilize Wikipedia, all you have to do is highlight a word or phrase and in the drop down menu there is a "Look up in Wikipedia" option. This will open a new tab in the browser.
While this may seem like a small feature, it is one that came from a lot of thought and research into student study habits and one we feel will help learners get the most out of their Bookshelf experience.


WEBINAR RECORDING:
View Rainna's presentation, Why eTextbooks Matter - New study tools designed to bolster student success to learn more about our best-in-class eTextbook platform, VitalSource Bookshelf , where she will talk through